August 31st, 2017 – September 2nd, 2017
Aix-en-Provence, France
Course Description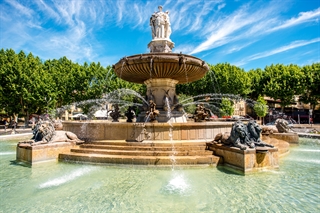 Dysarthria in Parkinson's disease (PD) is primarily characterized by hypophonia and dysprosody. It worsens during the disease progression with a poor and variable response to pharmacological and/or neurosurgical treatments. Hypophonia in PD usually responds well to intensive speech therapies, but speech therapy is rarely proposed to PD patients.
While speech therapy gained growing relevance in the management of patients with PD, evidence-based evaluation of behavioral speech therapies for PD remains difficult due to the heterogeneity of dysarthria, as well as the variety of available treatments. Speech therapy programs are often individually tailored to each patient for reaching specific objectives, therefore limiting the conclusions of clinical trials. Moreover, the need for specific training of therapists may restrict access to this therapy.
The main objective of the 1st Speech and Swallowing in Parkinson's Disease School is to provide an opportunity for speech therapists to keep informed about clinical aspects of Parkinsonism, as well as to provide the most recent knowledge about clinical management of dysarthria in PD. During the school, the idea is to provide recommendations while educating students, clinicians and researchers in order to improve their understanding of speech impairment in PD as a multidimensional, multidisciplinary and multiparametric symptom.
The program is designed as a 2.5 days school in order to provide an opportunity for small group workshops. We look forward to an inspiring event, providing a unique opportunity to discuss speech therapy in PD with a transdisciplinary team.
Recommended Audience
Speech therapists and speech pathologists
Neurologists and ENTs
Heath professionals specialized in PD management
Speech scientists, neuroscientists
Learning Objectives
Upon conclusion of this course, the participant will be able to:
Discuss the neurological bases of normal speech production and speech impairment in PD
Precisely assess and describe speech impairment and swallowing impairment in PD
Select and design a rehabilitation program targeting speech and/or swallowing impairments in PD patients
Implement an evidence-based approach to treatment
Explain the difficulty of assessing speech impairment in PD as part of a multidisciplinary approach
Consider patient-reported outcome measures as part of the evaluation and follow-up program of management
Identify how and when speech therapy can be fully effective according to disease progression and in association with medical and/or surgical treatments
Physician Competencies
Patient care and procedural skills
Work in interdisciplinary teams
Increase medical knowledge
Teams and teamwork
Venue
Laboratoire Parole et Langage – UMR 7309
CNRS/Aix-Marseille Université, 5 Avenue Pasteur, 13100 Aix-en Provence, France